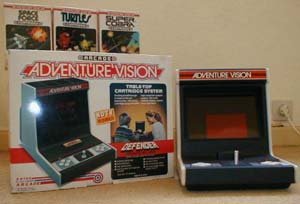 Name: Tom
Country: Belgium
---
Tom's basic story is he is a die-hard handheld collector. He summed up his hunt for an Adventure Vision in one sentence: "...I have done most of Belgium,so perhaps these were the last for Belgium?"

Pretty cool, he is the first person outside of the US to have found one.

Nice going Tom!!!
---
NOTE: Tom no longer has his system.
---
Back: Owner's Pride List