The top of the Adventure Vision had four slots to hold cartridges. I guess Entex never really expected much from the system because they only released FOUR cartridges.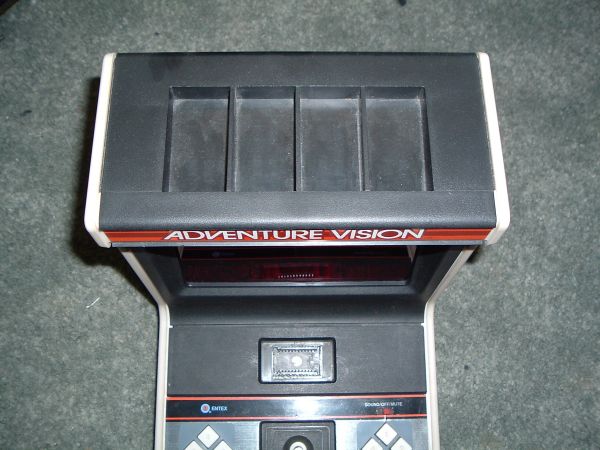 The right side of the unit had an expansion port. I don't ever recall seeing anything mentioned about it, so I don't know what Entex was planning.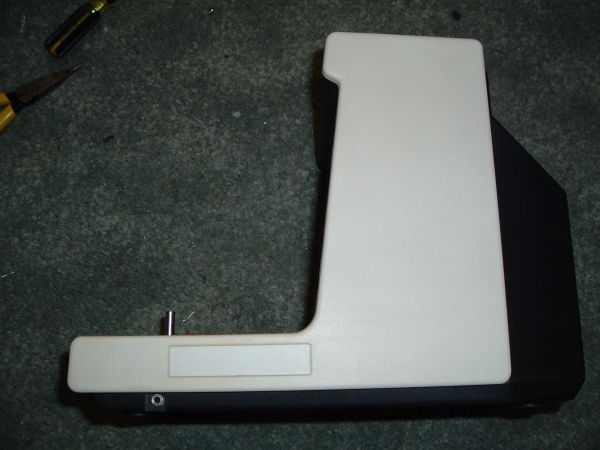 The controller constisted of eight buttons(four on each side), one joystick, and an on/off/mute switch.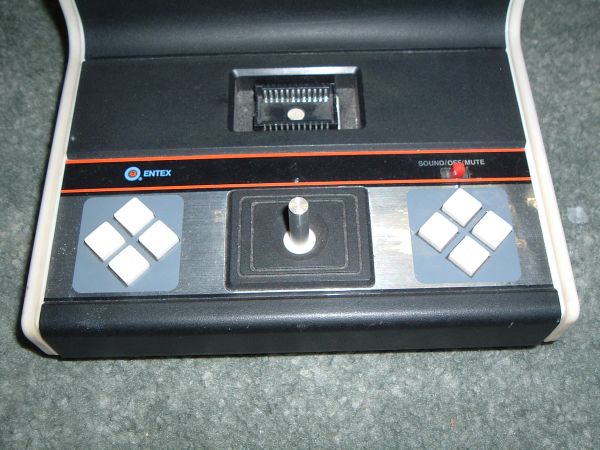 The display was an engineering wonder for 1982. It used one row of verticle LEDs and a spinning mirror to create the illusion of a "screen" with 6000 individual LED positions. (actual screen resolution: 150x40)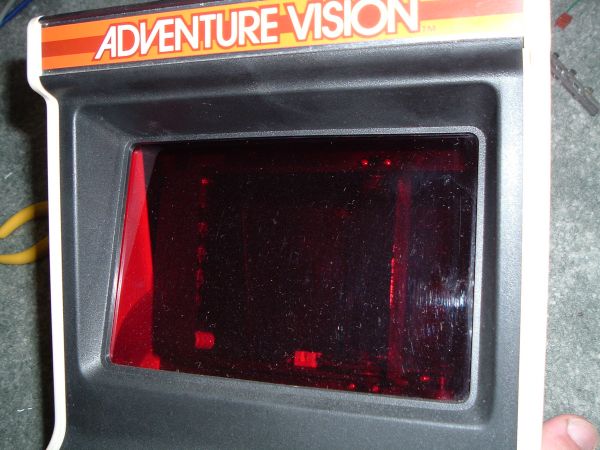 And finally, some simple instructions posted on the backside of the system.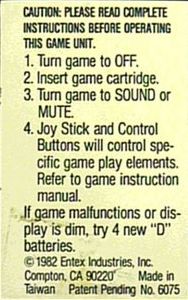 Back: System Info